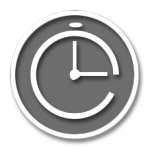 We are a strategic, integrated creative communications firm serving small business professionals and businesses with fewer than 100 employees.
We solve marketing problems directly linked to the lifeblood of our clients'
mission-critical objectives  
Express is captained and choreographed by Christopher Damon, who has been providing strategic and tactical marketing services to national and regional clients for over 30 years.  With Express, Damon is leveraging his approach, philosophy and decades of experience to serve the needs and budgets of American small business.  Our capabilities toolbox is vast: but our real strength comes from correctly diagnosing our clients' unique marketing business problem, and crafting the correct solution.
We take on the hard problems
YOUR problems. The thorny ones other firms can't seem to wrap their minds around.  The ones that are unique to your situation, and can't be solved with a banal solution.  We spend a lot of energy understanding your business situation, so that the solutions we devise are cogent and best positioned for success.   
Let's make something great
At Express, we expect the best of ourselves and our work. That's why we are constantly refining and honing our solutions to be ever better. We are really not interested in being good, or good enough.  We are interested in being great. 
Because it matters
Your business is important, and a lot is riding on your success. Express is a nimble Texas firm specializing in fresh, clever and gutsy solutions designed to get you the results that will make the difference.  We take your work seriously because you do, and it matters.
We work by referral only
We're the quiet company behind many of the most successful regional brands in our area.  They way our business grows is by reputation.  People who know us recommend us to people they care about.  So if you've heard of us, it's because one of our clients — the people who know us best — thought enough of our work, and the difference it made to their business,  to share our information with you.